RenWeb
RenWeb offers us a website companion called ParentsWeb. Students and parents are encouraged to use ParentsWeb daily to check in-class and homework assignments, track academic progress, view our complete calendar of events, view our lunch menu and order daily meals, and read our weekly newsletters.  Parents can even view their account statements and make payments online!
 Click the icon below to get started on ParentsWeb: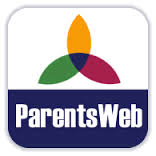 If you need help getting started with ParentsWeb, or if you have any questions, please contact the school office for assistance.