FACTS SIS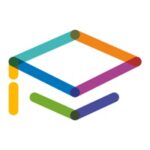 Our student information system, FACTS SIS, offers parents the ability to check in-class and homework assignments, track academic progress, view our complete calendar of events, view our lunch menu and order daily meals, and more. Parents can even view their account statements and make payments online, all using FACTS SIS. Access the login page here. Calvary's district code is CAL-SC.
If you need help getting started with FACTS SIS, or if you have any questions, you may call their parent line at 1-866-441-4637.
Parents may also download the FACTS Family app to their mobile device so they have access to grades and other information from anywhere. There is an initial $4.99 fee for the app charged by the developers. Sample images of the app appear below.