Support CCS
Introducing the 2020-2021
Capital Improvement Campaign!
The capital improvements campaign is designed to raise money to finish the area above the cafeteria and turn it into classroom spaces that include a science lab and a music room, adding much-needed space to grow our junior high and high school departments.
Those who would like to support the campaign can do so by choosing a number off the board (1-500) and pledging to give that amount. Your name or business card will go in the space to show your support, or you can choose to give anonymously. 
Our goal is to fill up the entire board with names and business cards, and to fill the entire top row with $500 givers! We would like to extend our sincere gratitude to those who have already pledged $500:
Sean Collins, Berkshire Hathaway
The Lowery Family
Patrick Zarcone, Zarcone Construction/Berkshire Hathaway
Anonymous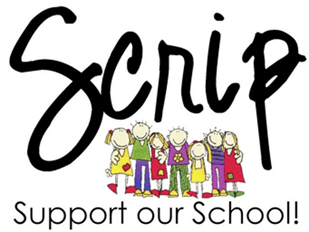 Buy gift cards, support Calvary!
Our SCRIP program offers you a chance to earn rewards toward your tuition, so it benefits YOU as well as Calvary Christian School.
To participate, log on to www.scripzone.com, click on new user, and set up an account. Our school ID code is 843650CCS. Now you are ready to place your order online. Choose to have your gift cards delivered to CCS to avoid shipping charges.
Download scrip instructions here / download the SCRIP Order Form here.
You can also ask family and friends to participate. Everyone likes to keep gift cards on hand to use for birthdays, showers, anniversaries, etc. You can use them for groceries and gas, too!