Business Partners
Calvary Christian School would like to thank our business partners for their generosity to our ministry.
Calvary is a non-profit organization and donations are tax deductible.
If you would like to be one of our business partners, please call our office at (843)650-2829 for more information or download the form here.
---

At Bosworth Construction we pride ourselves above all else on our safety culture. From the planning in the office, to the work being executed in the field, our company values and promotes safety. Our goal is to have our employees and those we work with come home to their families in the same or better condition than when they came to work.
Click here to visit Bosworth Construction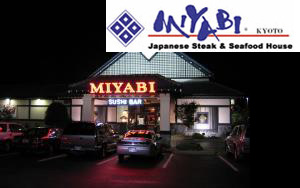 Miyabi Kyoto Japanese Steak House
9732 North Kings Highway
Myrtle Beach, SC 29572
(843) 449-9294
Click here to visit Miyabi Kyoto Japanese Steak House

Atlantic Sound Inc. is y
our home for the best in customized home and commercial audio and video design and installation.
Click here to visit Atlantic Sound Inc.

New Tech Consulting is a premier small business technical consultancy! We strive to be your trusted advisor when it comes to anything technology related. Feel free to contact us if you have any questions or for more information on our products and services. Our computer specialists provide comprehensive, reliable and efficient technical consulting services for your business.
Click here to visit New Tech Consulting Inc.
Printing Center USA is a great place to handle your printing projects. They completed our project on time and with a 20% discount!