Congratulations to all the WINNERS!

We awarded 100 owls for sponsor coupons turned it!
Top Readers (Boy & Girl) For Each Class
K3   Ell Vaught 6 units   Mason Endicott 16 units
K4   Sunny Days Kennerly 16 units    Leland McCann 23 units
K5   Sruthi Chalasani  & Kiaonna Dennis 15 units   Cian Smith 37 units
1st Grade   Mahi Chalasani 51 units     Nathaniel Dunning 11 units
2nd   Grace Ann Nelson 11units   Carter Durham 11 units 
3rd Grade   Siri Surapaneni 36 units     Rivers Arant 17 units
4th Grade   Hayndn Grace Capps 10 units     Keifer Skelly 10 units
5th Grade   Amritha Balachandran 28 units     David Poore 12 units
6th Grade  Gracie Roland 60 units   No Boy winner
Students in BOLD above were the top readers in their category and receive an Owl and Lanyard.
Fundraising Winners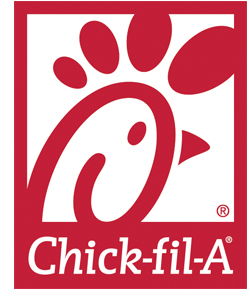 Sponsored by Chick-Fil-A!
Thanks to all those who participated!
---
 Excellence in Education with an Eternal Perspective!
Christian Environment + High Test Scores + Affordable Tuition = PREMIER VALUE
Annual Tuition Cost: K3 – K5:  $3200 • 1st – 6th: $3,700 • 7th – 12th: $4,000
Click Here To Visit Our History & Mission Page For More Information!